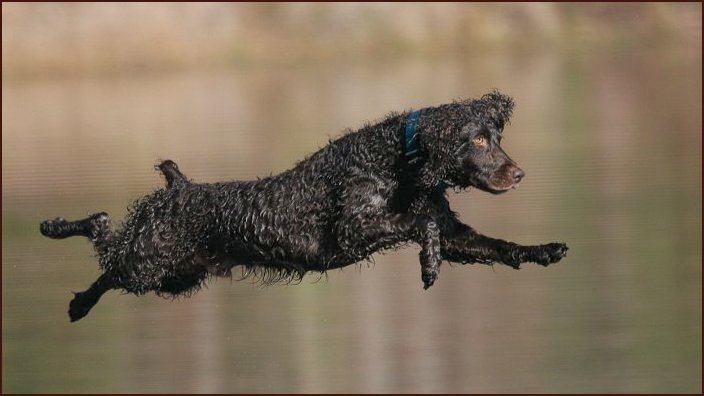 GRHRCH UH Just Ducky's Justforkicks - "Mule"
The First GRHRCH Boykin spaniel
March 2, 2001 - July 6, 2013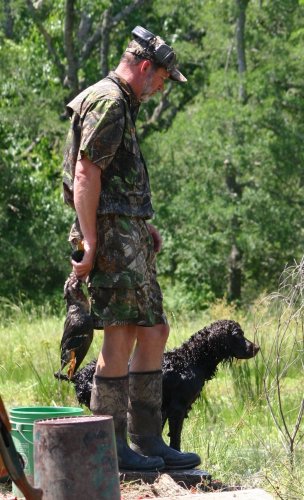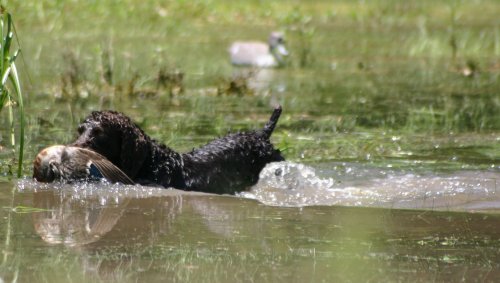 Handled to his Grand title by Charlie Jurney



And now:


The first spaniel in UKC/HRC history to join the prestigious 2,500 Point Club
2 Grand passes, 106 Finished passes and 37 Upland passes

All of this was achieved by the time Mule was 7-years old. He went home to Chris and was handled by Chris Meurett and Joe Dawson and later, Pam Kadlec
Owned by Chris Meurett and Pam Kadlec
Photos by Pam Kadlec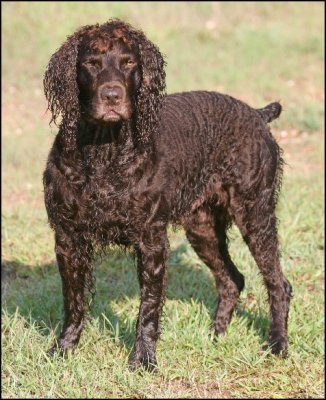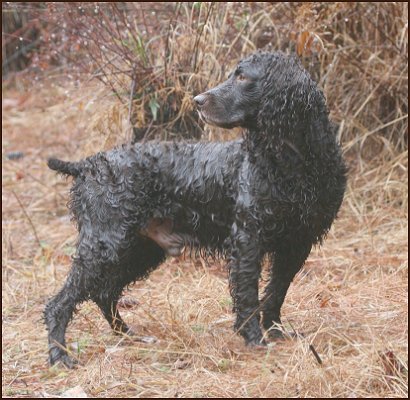 ---
Mule Earned his Grand title at the 2004 Fall Grand in Bowie, Texas in October


Mule's road to the Grand title was aided by 3 main assists:
1. Chris Meurett is almost fanatical in his desire to make his Boykins the best they can be. He gave Mule the best foundation any dog could want - trained every day in every cover and pond that could be found.

2. Mule had a good Headstart and later some of his basic training drills were instilled at Just Ducky Kennel.

3. Mule was trained and handled at each Grand test by Charlie Jurney, of Beaverdam Kennel. Charlie has had tremendous success at the Grand in past tests. Here is what Charlie has to say about Mule:
"Mule is an exceptional dog, not just an exceptional Boykin Spaniel. I have trained many Boykins to high levels of performance but Mule is the best I have seen. I expect him to be a cornerstone in the breeding history of this young breed. His desire, physical stature and most importantly his mental approach to work are second to none. If I could afford him, he would be mine, but he is priceless."
---
2004 - GRHRCH Grand title earned, handled by Charlie Journey

2004 - 2nd Place BSS National Open, handled by Pam Kadlec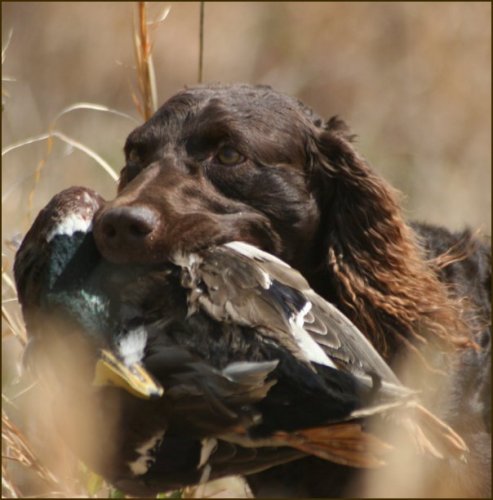 2006 - BSS National Open Champion, handled by Charlie Journey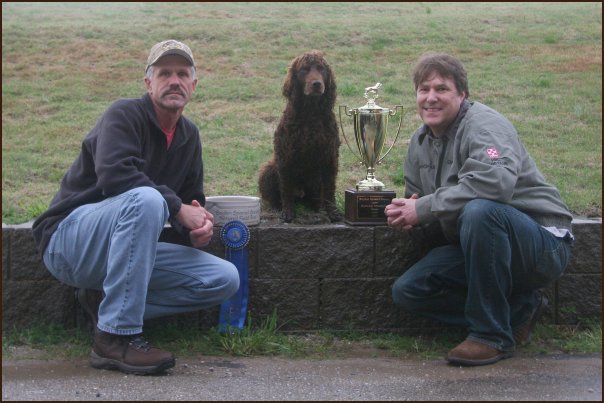 2008 - BSS National Open Champion, handled by Joe Dawson
2009 - BSS National Open Champion, handled by Joe Dawson
2010 - 2nd Place BSS National Open, handled by Joe Dawson

Mule came back 'home' and got to play every chance he could: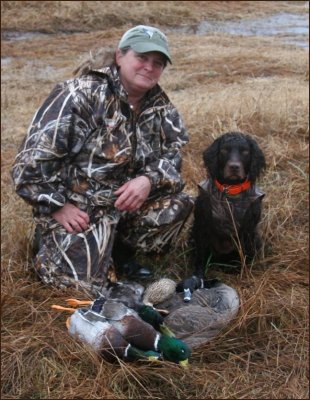 Duck hunting with Mule

2010 - 3rd Place BSS National Upland National Open, handled by Pam Kadlec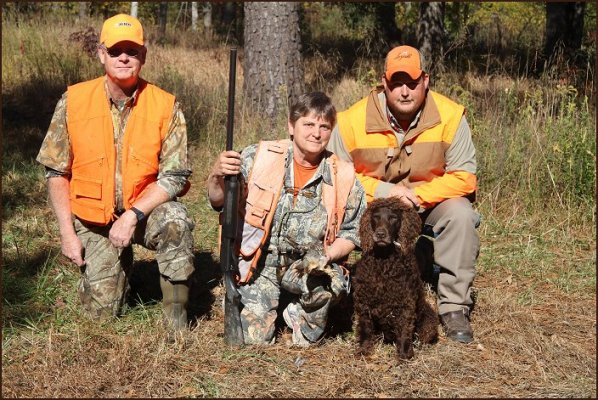 2010 - November - Old South HRC - Earned his 2500th HRC points, handled by Pam Kadlec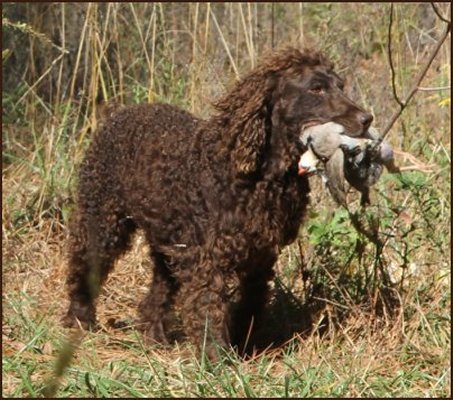 2011 - 2nd Place BSS National Upland National Open, handled by Pam Kadlec

2013 - CBSRC Champion Hunter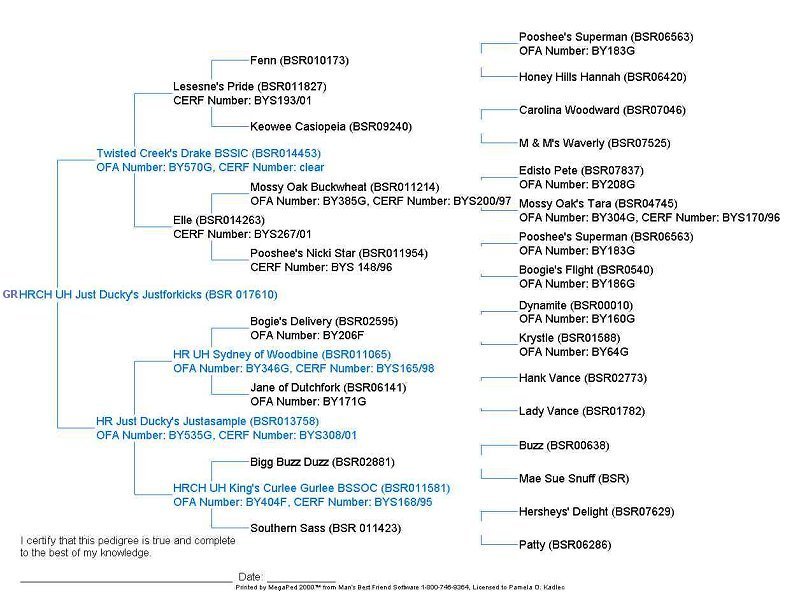 ---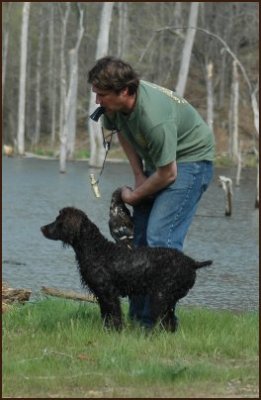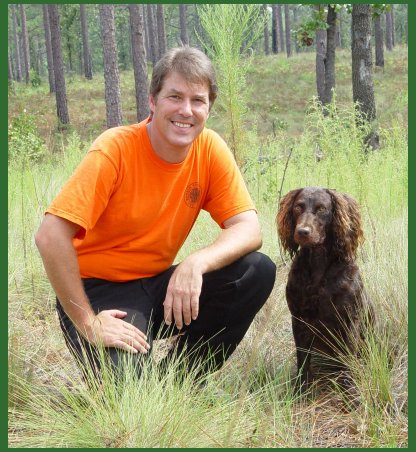 OFA Good
CERF - normal
Heart - clear
EIC - clear
5 of Mule's pups have OFA Excellent hips
Temperament - wonderful - Mule lived to retrieve
18" tall, 42 lbs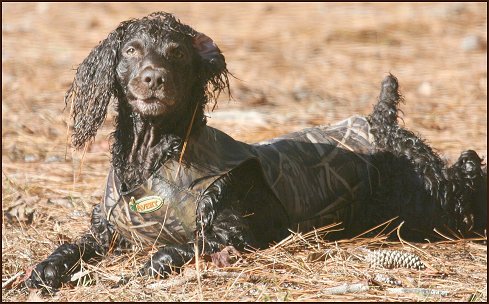 Sire of: HRCH UH Buckeye's Kickin It Upa Notch - "T-boy"
HRCH UH Stickponds Raz Ma Taz NICH08 MHR - "Taz"
HR UH Stickpond's Rum Pa Pum Pum MHR - "Drummer"
HR Just Ducky's Hot To Trot - "Trotter"
HR Justalildog'lldoya - "Bryll"
HR Salem Farm's Just Rocknroll - "Rock"
SHR Just Ducky's Justbelieveit - "Ripley"




Pam Kadlec
79 Wood Duck Drive
Edgefield, SC 29824
803-637-2007

---
Just Ducky Academy
Pam's Boykin Spaniel Home Page
Kennels and Training

---
page design by Pamela O. Kadlec
pam@boykinspaniel.com
copyright 2013 - Web Designs by P.K.
Last Updated: 7/6/2013