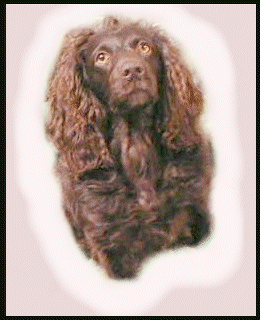 Boykin Spaniel Gift Ideas
---

Limited Edition Bronze Boykin by Tom Denniston
---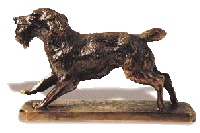 Louis Lejeune Ltd.
Spaniel hood ornaments - a gift for the spaniel owner that has everything!

---

Boykin Jewelry - 10k gold ($80.00) or sterling silver ($40.00) - Pendants or Pins -and NOW - Charms! Contact Williams Jewlery - (904) 964-7064. M/C & Visa phone orders accepted.

Alpha Dog Omega Cat - A shop in Charleston, SC that carries a wide selection of of Boykin merchandise such as beautiful silver charms for $35, hand-painted Boykin keepsake boxes, and hand-painted Boykin door stops.

Print by Julia Horner,
"The Boykin Spaniel, South Carolinas Native Son"

Boykin Spaniel Screen Saver
WindWings Unique screen savers now offers Boykins!
---
Pam's Boykin Home Page
Boykin Puppies For Sale
History of the Boykin Spaniel
Boykin Spaniel Standard

page design by Pamela O. Kadlec
pam@boykinspaniel.com
copyright 2009 Web Designs by P.K.
Last Updated: 1/9/09